Hottest Property Of The Week
Every week Pattaya Condoshop will make a selection of some of the hottest Property in our database, and highlight them in the "Hottest Property Of The Week". On top of that we will offer these highlighted property for a, limited time, promotional price.
Luxury Contemporary Properties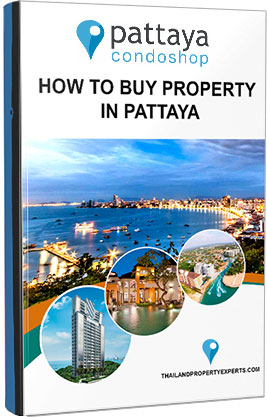 Download Your Free Pattaya Buyers Guide Ebook Today!
Understanding the processes and property laws that come with purchasing property in Pattaya can be a migraine headache of the highest order, so knowing the lay of the land and the intricate nuances of Thai property law are essential. You don't have to be an expert, but at thailandpropertyexperts.com, we have created and simplified ownership laws and all the things you need to heed and consider inside this 'Guide to Buying Property' when purchasing a condo in Pattaya.
Download Now
Find Condos for sale in Pattaya with Pattaya Condoshop
Pattaya Condoshop is an established property investment company for the Pattaya property market. We have earned a reputation as one of the leading companies when looking for Pattaya condos for sale or rent. Our vast experience in the local area allows us to provide you with the most reliable information, whether you are looking to buy or rent a property in Pattaya.
Over the years we have worked hard to build strong and lasting relationships with some of the most reputable property developers in Pattaya. This allows us to consistently present our clients with choices that include some of the very best homes in the city. We select our properties to not only meet, but exceed the expectations of our clients, no matter how high they are. Put simply, our condos and homes for sale act as both an investment vehicle and also a deeply rewarding lifestyle living experience.
Pattaya Condoshop Team
Björn
Sales Director
Maurice
Property Consultant
Emmy
Sales Director