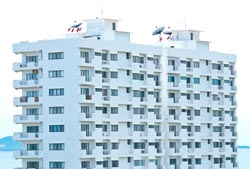 Buying a condo in Pattaya can be a pretty exciting process for many people. The reason for this is that since they are very cheap, most people who do this are often buying property for the first time. In addition to that, the fact that the process has been made to be very easy can lull you into thinking that there is not much to it. Though this is true to some degree, it's still important to take a few precautions to ensure that you end up with property that you will actually be glad you got. Some of the questions that you should try to find answers for include:
Where should you buy the condo?
When thinking of buying a condominium in Pattaya, it's very important that you get the location right. Before jumping into the pool, you should try to take some time to find out more about the characteristics of the various neighbourhoods out there. Some of the things you need to watch out for include the prestige that is associated with the neighbourhood, security and proximity to some of the amenities you might need. Once you are satisfied with this, you can then go ahead to look for the condo in the neighbourhood you have identified.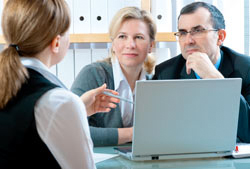 What is the legal process associated with buying the condo?
By the time you go looking for condos for sale in Pattaya, you should have a pretty good idea of what you will need to go through in terms of the legal process. This is information that your real estate agent will give you freely. Some of the things you need to look out for include the documents you need to complete (depending on whether you are a local or a foreigner) as well as the fees that are associated with the property transfer. This way, you will avoid hitting any legal snags once the transfer process is started.
How do you deal with financing?
Before looking for condominiums in Pattaya, you also need to have your finances figured out. For instance, if you are going to have to get a loan for the purchase, do you know what your limit is? This is especially important for foreigners who might be interested in buying condos in Pattaya and are thinking of getting a mortgage to do this. In such cases, it would be wise to find out in advance if they are eligible for this, and what process they will need to go through in order to get their process claimed.
In summary, there are many other questions that you need to ask yourself when thinking of buying a condo in Pattaya. Making sure that you get the answers to the critical questions well in advance is the only way to ensure that you have an easy time making the purchase. Fortunately, getting this type of information is not as difficult as it seems, since it's all in the public domain. You can go online or even consult your realtor for answers to all the above and more.