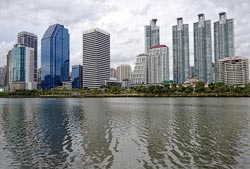 When you are interested in buying a Pattaya condo, there are a number of things you often need to keep in mind in order to have an easier time going about it. A very good example of this is the EIA of the building. EIA stands for Environmental Impact Assessment, and is a measure of the impact that a particular development has on the environment.
When you are interested in buying a condo in Pattaya, making sure that you understand this concept is an important step that will help you find the best value for money. It will also help you avoid most of the problems that might be associated with buying a home that does not conform to the right standards.
Must all condos pass the EIA inspection?
The EIA can be used for all developments, but there are a few types that legally have to pass this assessment before the plans for building them are authorized. Some of these include:
Buildings that are more than 23 meters in height.
Buildings that cover more than 10,000 square meters.
Buildings that are located close to lakes, rivers, natural parks or historical sites.
What are the risks that are associated with buying a home that is not EIA certified?
If the home does not conform to any of the above, then not having any EIA certification will not have a huge impact on the ownership of the home. Still, it's always a good idea to make sure that by the time you buy the home, you have understood all the implications of doing so, even the environmental ones.
If you buy a condo in Pattaya that is supposed to pass the EIA and it turns out that it has not, there are a number of consequences you might have to live with. For instance, you may be required to make the necessary changes to the condo in order to make it conform to the EIA. This might turn out to be very expensive.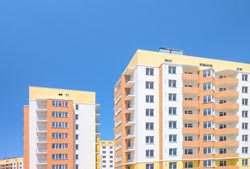 Always watch out for this
This means that when you are looking for a Pattaya condo for sale, you should always try to make sure that the EIA status is okay. This usually means first finding out if the condo you are looking at should legally pass the EIA. If it does, you should then demand to see the papers that show that it has. Once you are satisfied, you can then buy the condo without much of a hassle.
If you need more information
If you buy a Pattaya condo from a realtor of high quality, chances are that they will have made sure that all the above are sorted out. However, it's still important to understand the legal applications and implications of the EIA so that you don't get caught out later on.  If you are in doubt about anything, you can find more information about this concept from a number of sources. These include from the realtor you are buying from, to the relevant ministry department but I am sure you ill find it easier to just ay your condo realtor about it.