In Thailand, hundreds of thousands of expats reside here and make it their second home for the long term. Due to the favourable weather and the affordable standard of living, it is not hard to understand why the majority of the expats have selected this path. In particular, expats also favoured the choice to buy a condo in coastal towns such as Pattaya. Here are the reasons why this is the defining trend that expats are following:
Great infrastructure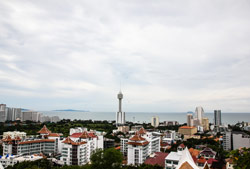 In many of the coastal areas in Thailand, the government has taken initiatives to develop the basic amenities and the geographical makeup up to a modern standard. This has made these places easy to adapt to for expats and that's why you can easily see Pattaya condos for sale selling like hotcakes.
Expats love beachfront living
Well, I mean who doesn't? But expats definitely make up the lion's share in the group that sees beachfront living as a premier way of lifestyle. Because of the locations of these coastal towns, they sell a perfect concept of beachfront living to the expats.
Easy profits for buyers
Buying a condo in Pattaya is a project that more likely than not derives profits for the buyer. Because the rising property prices do not seem to stop in Thailand's economy over the years, condo buyers in Pattaya are almost guaranteed of getting back all their prior investment as well as getting a decent sum of profits from their condo in Pattaya. If the Pattaya condo buyer intends to rent out the unit that they have bought, there are great rental opportunities available here that it is not a difficult thing to get the purchased condo up and going in the rental property market.
Proximity to the capital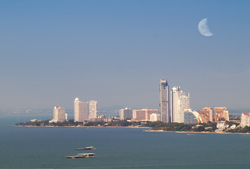 Buying a beautiful condo in Pattaya would mean that the expat would live in close proximity to the capital of Bangkok. This provides ease and convenience to the expat who have businesses in Bangkok or when the expat is a frequent traveller, the international airport of Suvarnabhumi Airport is easily accessible because it is less than 45 minutes away from Pattaya.
Wide range of Pattaya condo choices
Many property developers have seen the potential of Pattaya as a property haven for the expats long time ago so multiple property development projects are completed and there are always new ones coming up at any time of the year. The choices of condominiums in Pattaya are simply plentiful and with a flexible range of budgets, it is definitely easy for Pattaya condo buyers to find an ideal Pattaya condo that they will fall in love with.