Thailand Property Developers Optimistic About 2016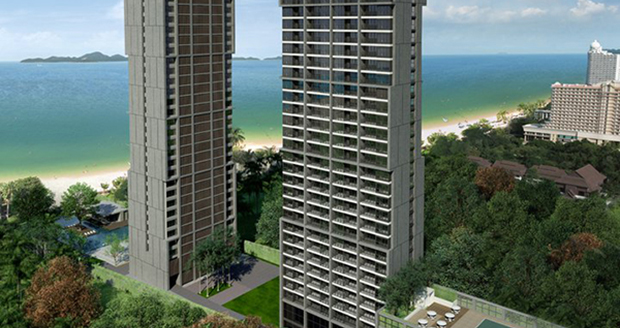 In an interview with The Nation, Thongma Vijitpongpun, the President as well as the CEO of Pruksa Real Estate said that the property market is expected to grow by between 5 and 10 percent nationwide this year. He said that the growth will be highly observed in the greater Bangkok, as a result of the government's investment in most infrastructural projects. The government investments will pave way to new lands which will be a boost to companies that want to develop new residential projects. As a result, developers will be forced to invest in other locations. As per the market trend, Pruksa will launch other projects this year than it was the case in 2015. He, however, didn't specify the actual number of projects to be launched. In the previous year, Pruksa was able to launch not less than 50 projects that were worth Bt50. It had been planned that 70 projects were to be launched that would have cost Bt50. However, he said that the 20 projects that were not launched then would be launched this year. Meanwhile, Wanchak Buranasiri, the chief operating officer of Sansiri, said that the company has the plan to launch 21 new projects this year whose total worth is Bt40 billion. The company will target a 40% presales growth. The presales growth last year was around Bt30 billion. However, Sansiri estimates that its total revenue will not go beyond Bt37 billion, which will be below the level attained last year. Supalai, through its Deputy Managing Director, Tritecha Thanmatihum, said that the company plans to launch 28 new residential projects this year that will cost Bt31 billion. Ananda Development through its President and CEO, C Reunkitiya, said that the company will launch ten projects whose worth will be up to 22 billion this year. However, eight of those projects will be Condominiums with 4 of those companies being developed through a joint venture with Japanese partners- Mitsui Fudosan while the rest two will involve detached housing. The company targets a growth of between 5 and 10 percent.
The rise of residential prices
The price of residential houses is projected to increase by around 2 to 5 percent this year. This comes after a rise in the cost of land. However, this will depend on locations with some maintaining their price due to high competition as well as supply exceeding the demand. He added that in some locations there will be a low supply of land which will result in high prices. Presert, the Managing Director of Pruksa's Condominium dept. said that the launched project would cost more due to the rise in land prices. He, however, added that residential inventory for the projects that was launched two years ago would still maintain their prices because the projects began at the prevailing cost of the time. Residential projects in the proximity of both mass transit routes as well as those planned to start operations on 2016, for example, the Purple Line, have already signaled a price increase of between 2 and 5 percent. The managing director of Aliwassa Pathnadabutr, Richard Ellis, said that Luxury condominiums in the CBDs of Bangkok are more likely to see an increase in the average price tag of Bt300,000 per square meter to Bt350,000 per square meter this year. This will also apply to the new launches this year as well as the existing projects.