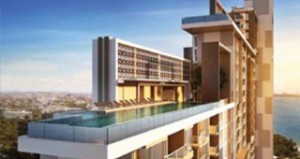 Are you contemplating whether to buy a condo in Na Jomtien? Well, I suggest you should. What makes condominium developments worth is that they offer numerous desirable amenities that wouldn't be as affordable on house ownership. Isn't it better to buy property as a group rather than as an individual? So, if you've heard about any condos for sale in Na Jomtien, here are the reasons you should be quick to grab one:
– Desirable location
Owning a single family home at a luxurious location like Na Jomtien beach would be next to impossible. However, owning a condo would cut the cost by a bigger fraction to enable you and your family live your dream. In fact owning a condo as opposed to owning a standalone house, would cost half the price or even a measly third of the price.
– Community
Isn't there the communal feeling in unit ownership? In most of these condominiums, there are a lot of planned social events where owners meet and enjoy. In condominiums where there is a high number of owner occupied units, neighbors get to know each other which brings the communal sense.
– Equity and tax benefits
Are you on crossroads as whether to rent or purchase a condominium unit in Na Jomtien? The answer is simple. A condo offers two benefits over renting. Firstly, one gets the opportunity to establish equity, and secondly, you can also take advantage of taxation for property taxes as well as mortgage interests. If mortgage payment in a month is almost equal to the monthly rent, purchasing it would be better than renting it.
– Investment
Na Jomtien is undoubtedly an exquisite location to invest in a condo. The reason behind this is that the location is anticipated to appreciate even more in days to come. Being a beach front, Na Jomtien would fetch you a lot of dollars in a week, especially on summer vacations. Importantly, if a unit is on a rental program, you should enquire about the annual rental income as well as the corresponding rental fee that has already been collected.
– Maintenance
You don't have to worry about the maintenance of the buildings, ground or the common services in the condo. After completing the payment of all expenses then you can leave the rest to the people dealing with repair and other general maintenance services. This applies to all other condos, though.
– Price
Owning a condo is commonly cheaper than purchasing a standalone home. In Na Jomtien, the cost of a condo is determined by the size of houses or units. There are a variety of sizes that may be more affordable for you and your family. However apart from just the cost of the house, one should consider all other additional cost in a year as well as monthly dues.
Conclusion
If you hear about a condo for
sale in Na Jomtien
, don't hesitate to take step especially if you're in a position and also fancy owning one in this beautifully located beach. Contact us today to learn more about the latest affordable condo deals in Na Jomtien.